Trade Forex Trading
Tools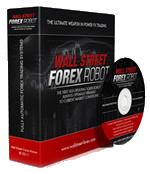 Wall Street Forex Robot is the most advanced and intelligent self-updating Forex robot, automatically adapts to current market condition.
Forex Broker

Disclaimer
The transaction of such financial instruments known as Forex, fx, or currency, and dealt on a valued basis known as 'spot' or 'forward', 'day trading' and 'option', can contain a substantial degree of risk. Before deciding to undertake such transactions with forex brokers, a user should carefully evaluate whether his/her financial situation is appropriate for such transactions.

Trading foreign exchange may result in a substantial or complete loss of funds and therefore should only be undertaken with risk capital. The definition of risk capital is funds that are not necessary to the survival or well being of the user.

Opinions and analysis on potential expected market movements contained within this website are not to be considered necessarily precise or timely, and due to the public nature of the Internet, DayTrade-Forex.com cannot at any time guarantee the accuracy of such information. Trading online, no matter how convenient or efficient it may be, does not necessarily reduce the risks associated with foreign exchange trading, and DayTrade-Forex.com does not accept any responsibility towards any customer, member or third party, acting on such information contained on the website as to the accuracy or delay of information such as quotations, news, and charts derived from quotations.
Forex Brokers

The XM Group is licensed by the FCA in the United Kingdom (Trading Point of Financial Instruments UK Limited), the ASIC in Australia (Trading Point of Financial Instruments Pty Limited) and by CySEC in Cyprus (Trading Point of Financial Instruments Ltd), adhering to enhanced regulatory standards. XM >> Read More


For trading at its finest, choose Markets.com and trade a full range of products while benefiting from unmatched service and support. Everything you need to trade successfully – from highly competitive trading terms such as tight spreads, leverage of up to 200:1 and relevant market analysis – is available to you on-demand and in your language of operation. Markets >> Read More


IronFX Global offers you the ability to trade forex through our bespoke and multi-award winning forex trading platforms. IronFX offer the tightest spreads in the market, starting from 0 pips. Investors can select their own leverage starting from 1:1 up to 1:500 with unlimited access to the largest liquidity providers and known execution. IronFX >> Read More


eToro is a new way to trade Forex, commodities & indices. The eToro platform's ground breaking design and visual interface makes the financial markets come alive in a way you have never experienced before. eToro >> Read More


Ava Trade is a multi-faceted forex trading platform that is easily adaptable to the trader's individual preferences and tastes. Foremost, Ava Trade gives the user the opportunity to trade in FX quickly, seamlessly and easily via the live streaming prices that are constantly generated. AVA has received numerous awards for maintaining the highest standards in customer service, trade executions, pricing transparency, and advanced trading tools. Ava FX >> Read More


At Easy-Forex, you can be part of the largest global market. When choosing which online platform to trade with, there are many different considerations. Here are some of the reasons why Easy-Forex is your platform of choice. Even though Easy-Forex provide an online platform, your Personal Account Service Manager works closely with you over the phone, email and the advanced online Chat system. And you can visit your regional office to meet in person. The dealing room services are also offered to you by expert Forex dealers. Easy Forex >> Read More


More Forex Brokers
Forex Broker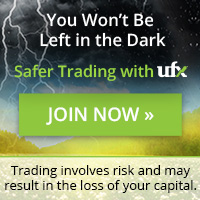 Forex Tool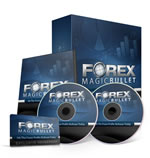 If you learn the one hidden secret which is repeated daily for years, you will make an incredible profit! The "Forex Magic Bullet" is all you need! Anyone can make money with the secret.. even without trading experience...

Latest News
15.03.2011

ForexYard has recently been acquired by SafeCap Investments Ltd., a regulated EU investment firm. As of today, ForexYard is now trading under a full European License.   ...

04.03.2011

View News Archive
Links